Your deck, loft, staircase, or porch railing is an integral part of your home, providing safety and visual appeal.
The clean lines and versatility of cable railing emphasize your view.



Simply give us a call at

724-712-5031

and we'll handle the rest.
Blastmaster offers custom cable rail systems that will enable you to enjoy more of the views around your home.  Instead of having bulky wooden spindles, you can have 1/8" cables that practically disappear when looking out.
We build quality products, using durable, low-maintenance materials, stainless steel T316 material, anti-rust, water, and corrosion, marine grade cable.  The stainless cable features a smooth surface, high polish, and no burr protecting your hands.  It can be cut to any size according to your needs. Custom fabrication ensures quality control and allows us to accommodate the specific needs of any project.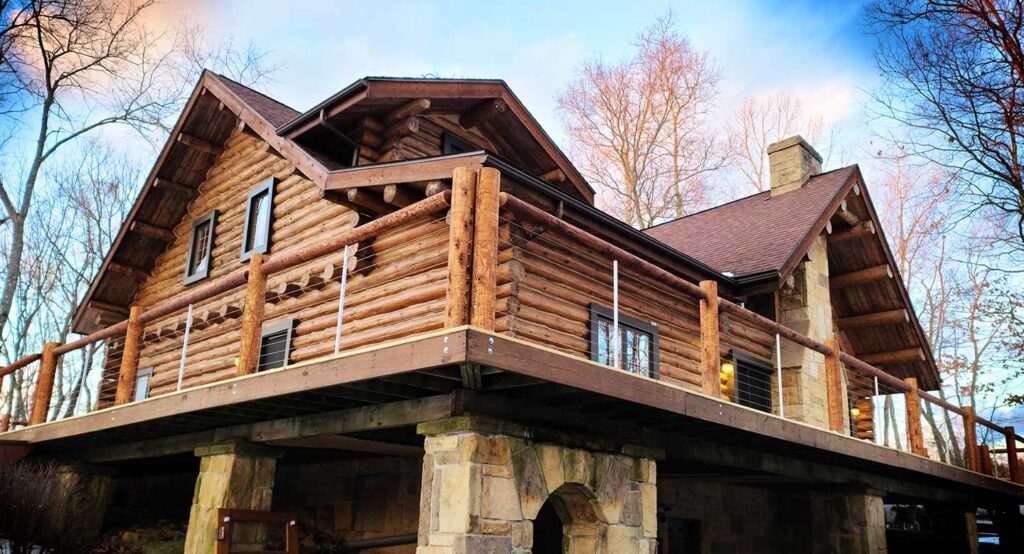 Call us today at

724-712-5031

to find out how great your log home can look!
To add value to our customers' businesses, homes, and lives by beautifying, protecting, and maintaining their investment.


To add value to the lives of our team members and their families by creating an atmosphere in which hard work, integrity, and dedication are celebrated.


To add value in every circumstance by always treating others as we would like to be treated.