WE BEAUTIFY, PROTECT AND MAINTAIN YOUR INVESTMENT
Specializing in Corn Cob Blasting and Log Home Restoration
Serving Western Pennsylvania, Ohio and Northwestern Maryland​
Cob blasting and refinishing it is a great way to protect and enhance your investment.
If you're like most people, your home is one of the largest investments you'll ever make. And like any investment, it needs to be cared for and properly maintained. If your log home is poorly maintained or neglected, its value can plummet. By properly removing failing finishes and applying a fresh new finish, your home's true beauty can shine through, while its value increases.  Check out our frequently asked questions page, and if your questions aren't answered there, please contact us.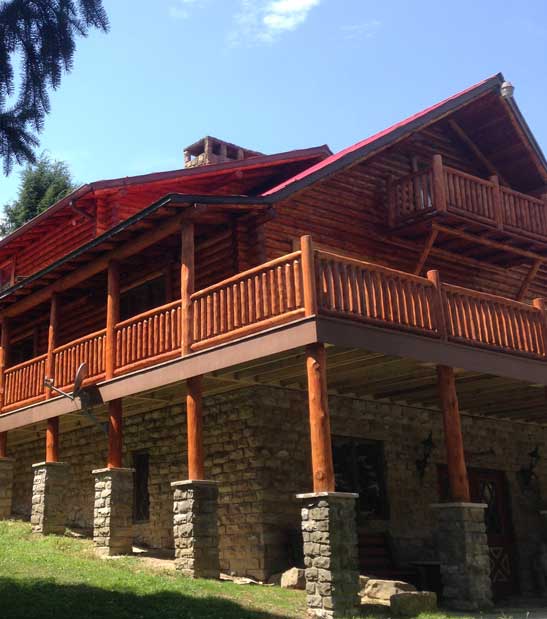 Corn cob blasting is the best solution for removing old, failing stains and weathered finishes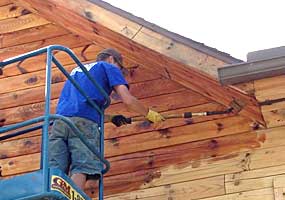 With high-quality stain applied correctly, your home will look its best for years to come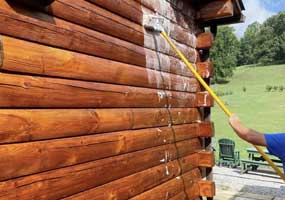 Regular maintenance is of utmost importance in protecting your home's beauty and value
Removing and replacing damaged logs with new ones to match the existing logs
The crew was professional and knowledgeable with minimal disruption of my routine. They accomplished the task in a minimal amount of time...I am thrilled with how our house turned out."
It was a pleasure to do business with people who know & care about what we need to keep our home looking its best. I highly recommend Blastmaster Surface Restoration Inc.